households
design & engineering
see our
household portfolio
on this page
These items include all the appliances used in the house and whether they are in the dining room, living room, kitchen, bedroom, hallway, bathroom, or any other place. Given the similar definitions of this category, let's examine a range of our designed products; some of those are manufactured by different manufacturers and others manufactured by us.

fold chair
design & development
One of the categories of home product design that has great value to our team is chair design because a person, during the day, uses this product to rest and gain more endurance. As a result, to meet the individual's expectations of usability of the product, the design process must be accompanied by various challenges and follow ergonomic rules.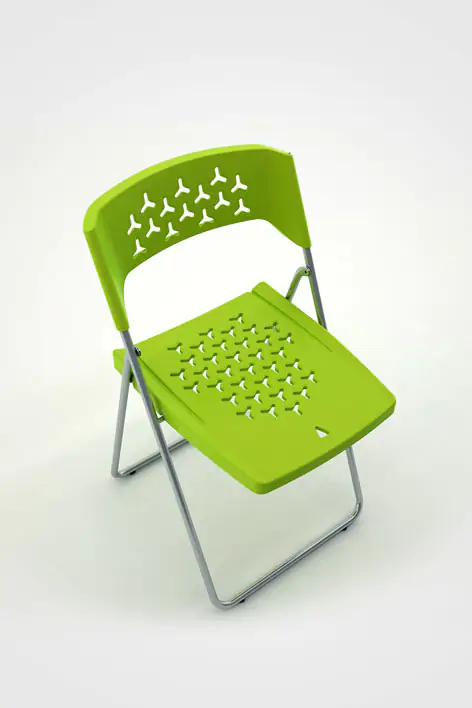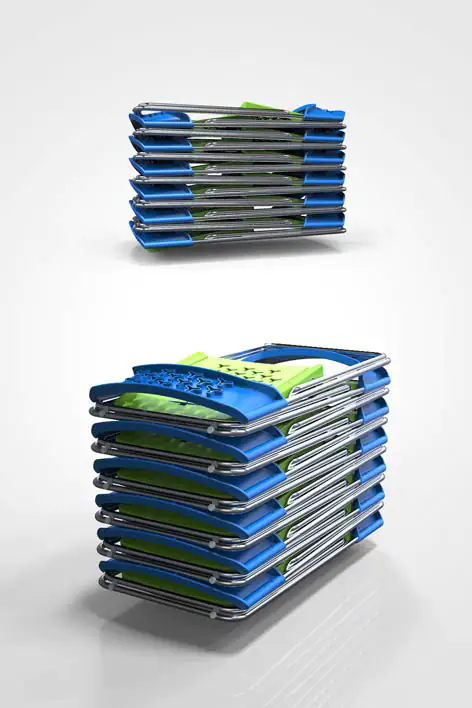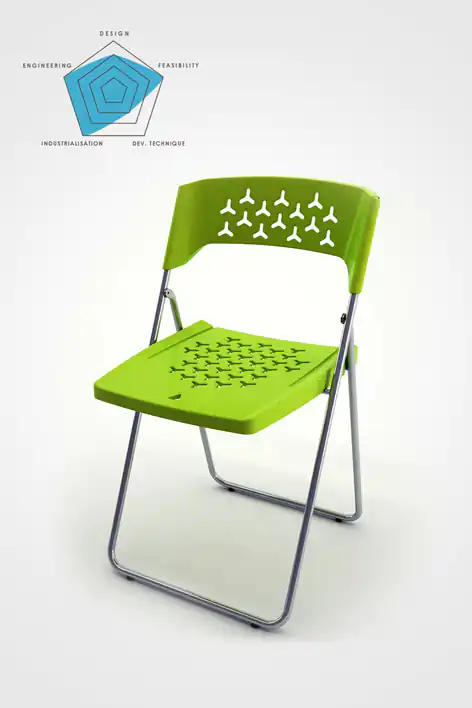 The design of the chairs is different: a comfortable chair has handles attached to the chair, a rocking chair has long and curved bases, and so on. In the design process, we always try to develop and improve the capabilities and performance of the product. This folding chair is one of the chairs we designed and produced with the employer. In addition to ergonomics, comfort, and endurance, the mechanisms and kinematics of the folding chair have importance. We tried to have an ergonomic and modern design that fits all tastes in this project. We also made air circulation possible by creating unique back support and bottom patterns. In addition, we paid close attention to the space occupied by these products when packing and their stability when placed side by side during transport. We tried to design our mechanism to take up less space.
We designed this chair with a separate plastic structure that is useable in different modes, including newspaper holder, connecting in a row, unique handle for exams, etc. The attachment is secured between the main body and the seat chassis.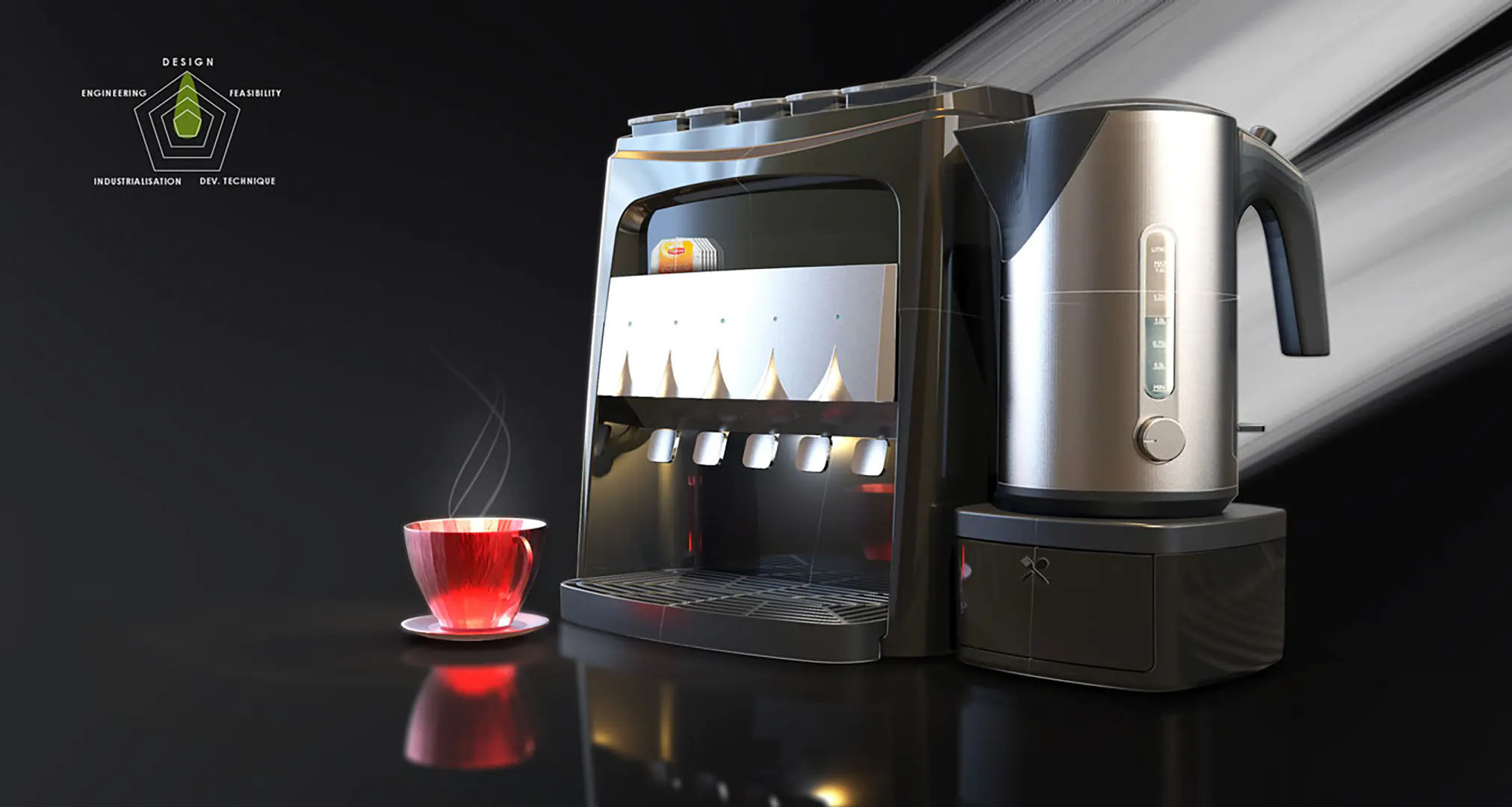 dan juicer
design & engineering
Dan is one of the products that our team has designed and produced. According to market research in this project, Dan is the only standing juicer in his target market. Also, with a capacity of 400 ccs and its large size, it is only 150 grams. The thickness of the walls varies so that there is a balance between strength and weight in the product.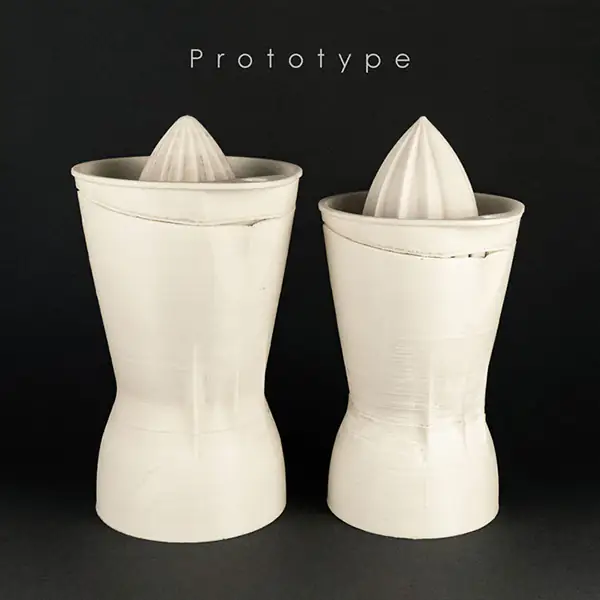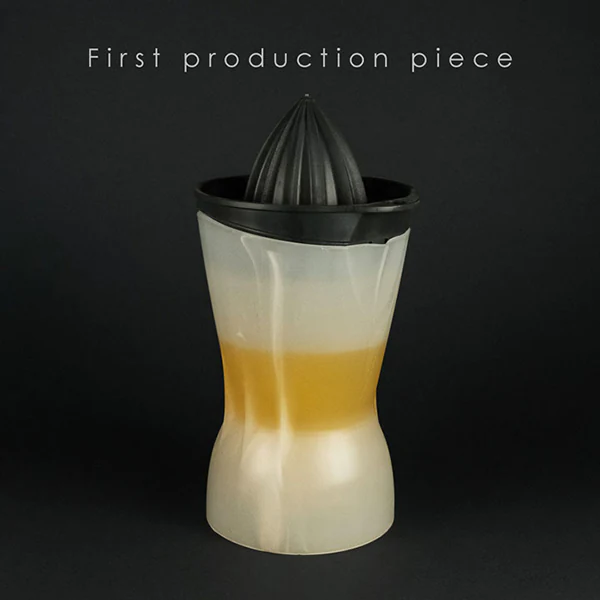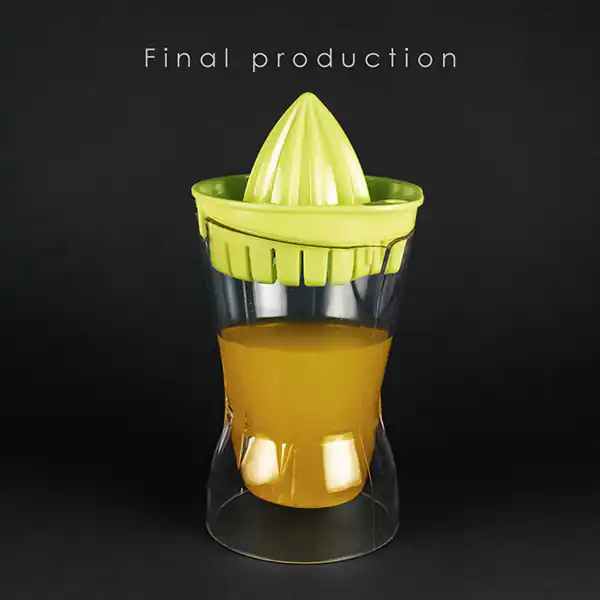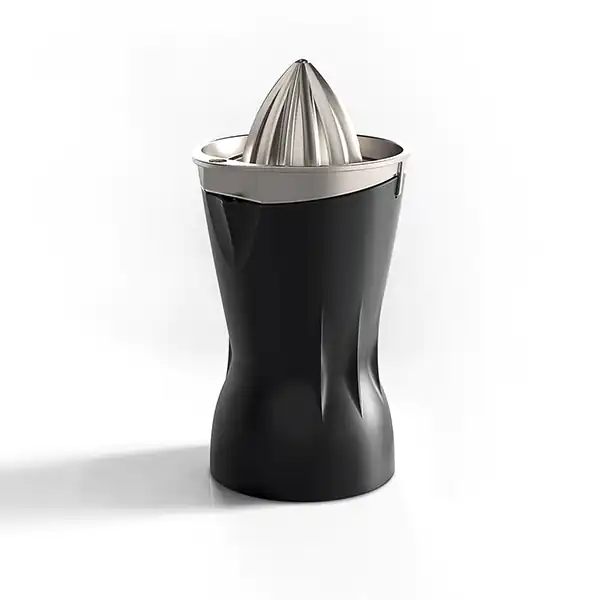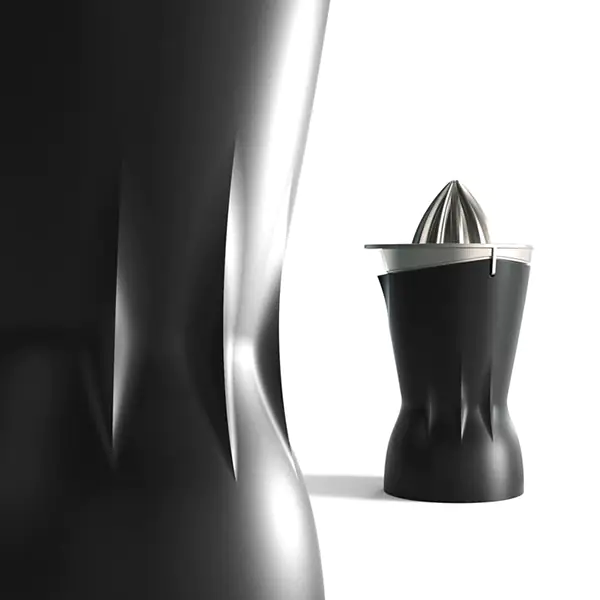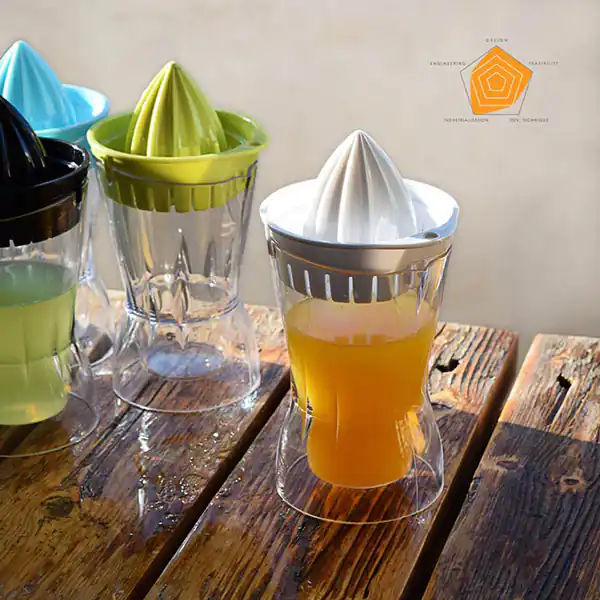 fresh juice
with dan
The remarkable thing about this product is the shape of its ribs, which easily grate all the pulp inside the fruit. The form of the gears is designed and made so that it can be helpful for oranges and small and large lemons. We use polystyrene materials because P.S is more glossy and creates better transparency and color in the product. We produce this product by the method of plastic injection and also put sliders in the mold structure to give a better shape to the outer waist of the product. Finally, despite all the production challenges, we are happy with what we have done, and now we offer our hand-held juicer to everyone to drink fresh juice every day and enjoy a healthy life.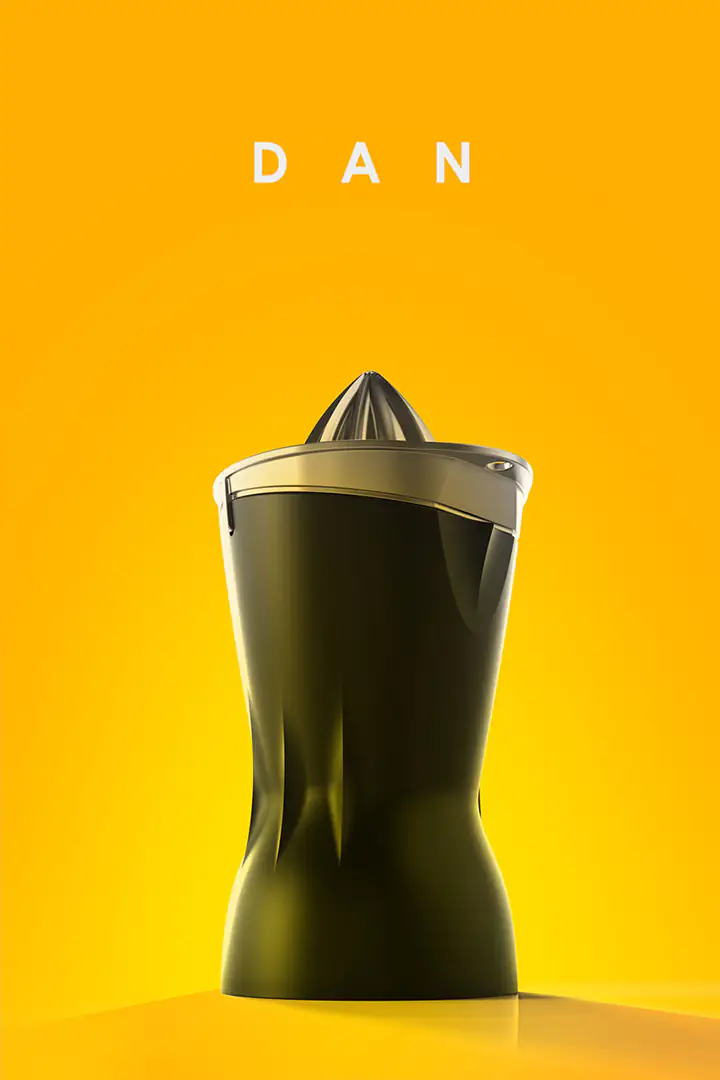 A glass of fresh orange juice (248 grams or 8 ounces) contains 124 milligrams of vitamin C and 20.8 grams of sugar, 112 calories, and approximately 26 grams of carbohydrates. It also provides potassium, thiamine, folate, a source of the antioxidant hesperidin, and flavonoids (especially in pulp) and has many health benefits. Due to its citric acid content, orange juice is acidic and has a normal pH of about 3.5
health products
design & engineering
As we know, health products are the primary goods that we use every day. Therefore, the design and usability of these directly affect our daily lives. On the other hand, these products must be durable due to high depreciation, and also their final price will be significant.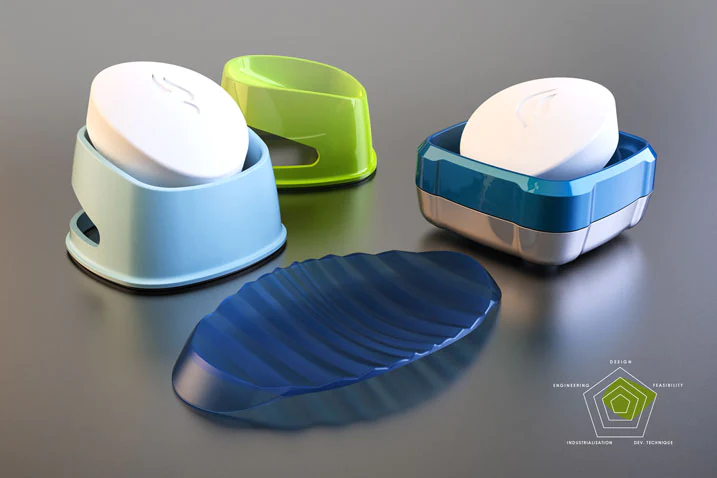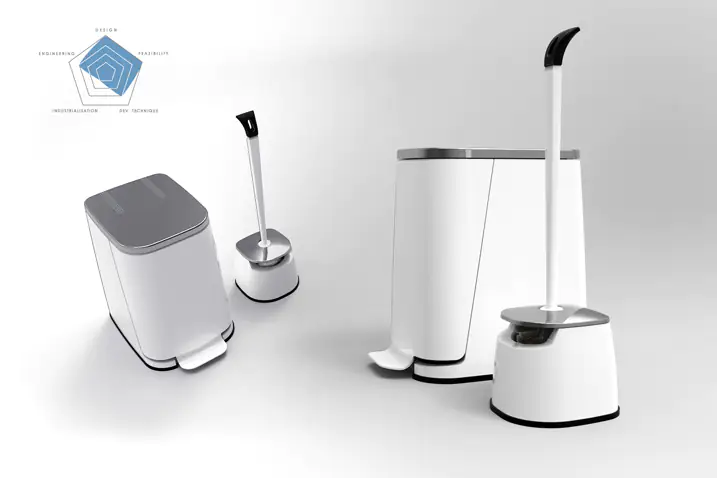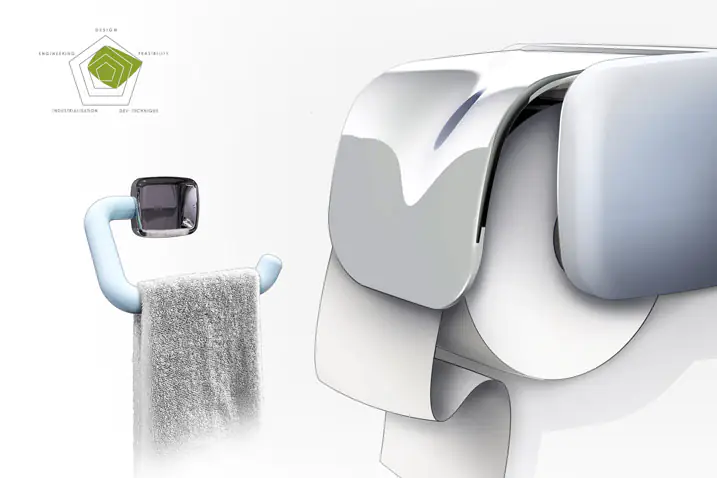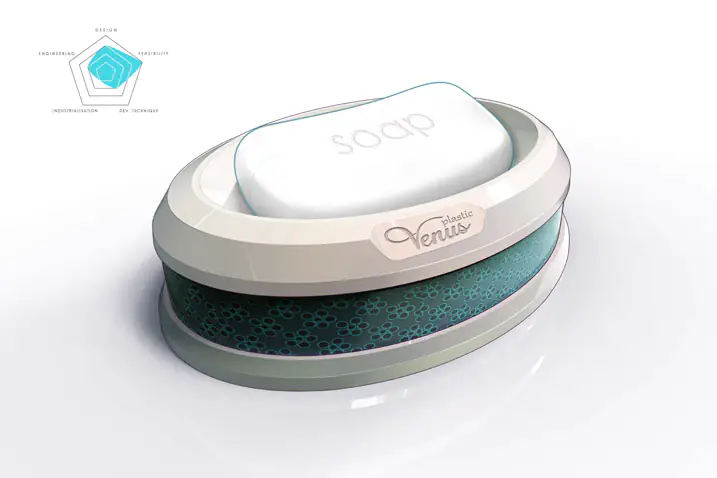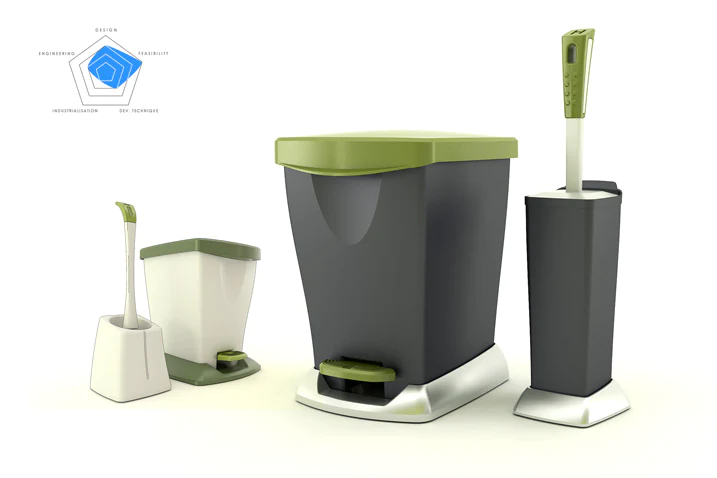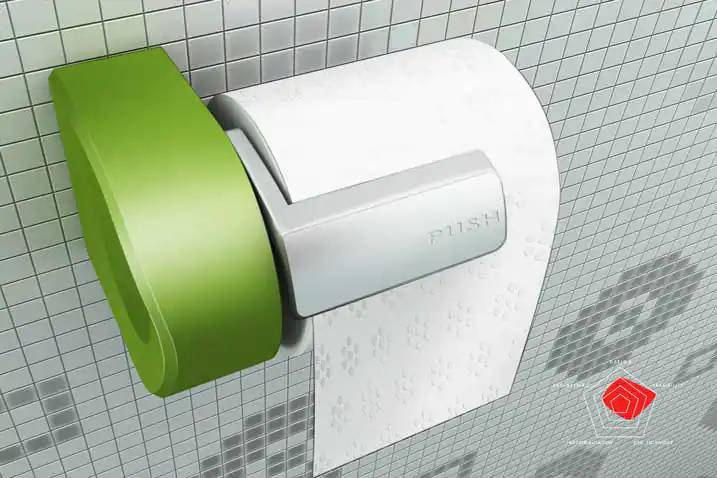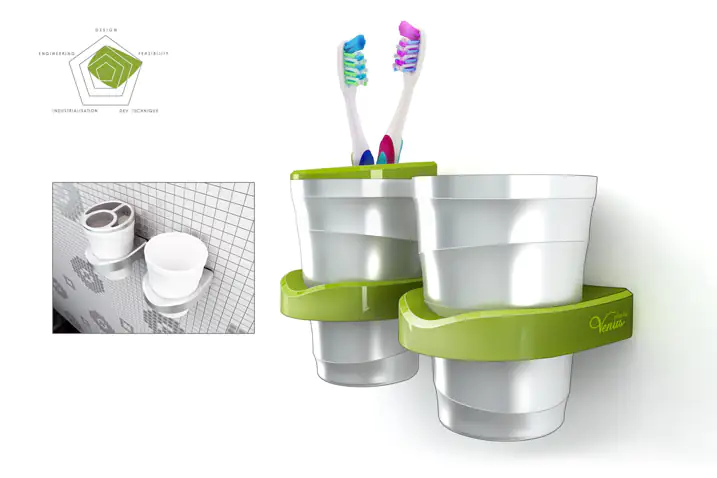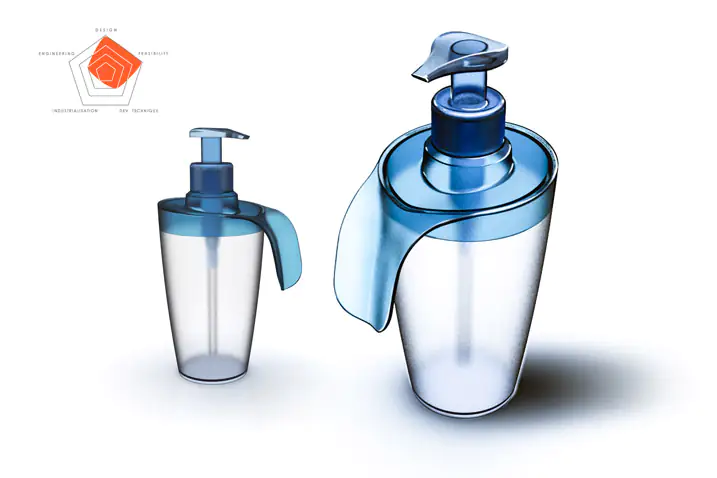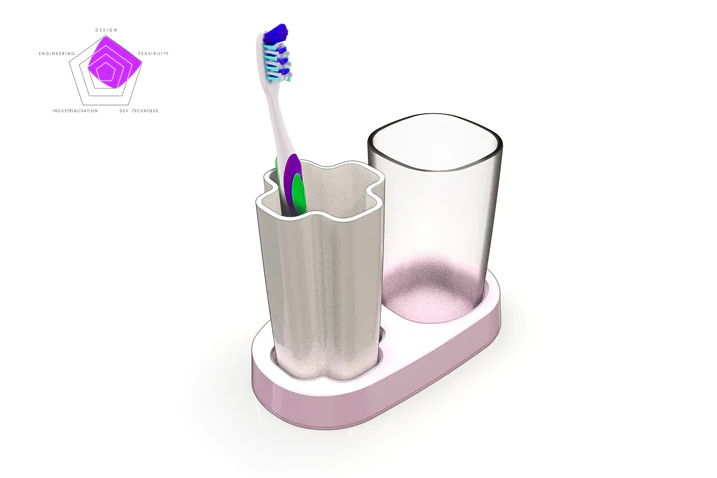 We can cooperate if you have a good idea for a household product and you need help and consultancy in producing and transporting it to the market. We are proud to have designed many products in this group, from the initial idea to delivery to the customer. We have gained a lot of experience in this field, and we are ready to be your friend, companion, and advisor in each of these stages. From our team's point of view, a product designed to be beautiful should have its points. The taste of the target market must be ensured. It is necessary to develop products ergonomically and follow the standards of that field. This design must follow the material standard for different climatic, environmental, and health conditions. The operation must be commensurate with the amount of capital allocated and the initial costs to the end. Be consistent with the manufacturer's planned goals. Comply with the manufacturer's facilities at all design, production, and sales stages. And the most critical issue today is the compatibility of design and product with the environment.